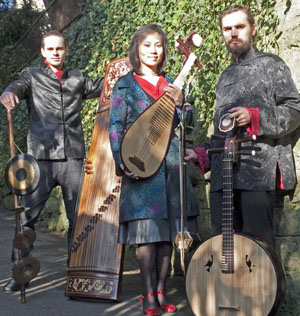 Das First European Chinese Ensemble wurde 2008 von der schweizerisch-chinesischen Musikerin Yang Jing in der Schweiz gegründet. Es verbindet östliche und westliche Musiker und ihre Musikinstrumente um neue Klangstrukturen zu schaffen - aus den beiden grossen musikalischen Traditionen, die in West und Ost verwurzeln.

Genutzt werden einerseits traditionelle chinesische Musikinstrumente wie: Pipa, Guzheng, Guqin, Daruan, Erhu, Zhongruan, Dizi, Sheng, Schlagzeug, andrerseits westliche Instrumente wie Violine, Cello, Flöte, Bass, Gitarre usw. Die Instrumentierung hängt vom Entwicklungsstand und der Zahl der Spieler im Konzert ab. In den letzten Jahren hat sich das Ensemble zu zwei Formationen der Aufführung entwickelt: ein grösseres Ensemble mit neun Musikern und ein Trio. Im Trio verwendet das Ensemble Pipa, Guzheng, Daruan, Guqin, Erhu und Perkussion Instrumente.

Das Repertoire wird von der Ensembleleiterin Yang Jing unter den Aspekten Kreativität und Originalität aufgearbeitet. Das Ensemble legt hohen Wert auf eine qualitativ hochwertige Performance und trifft sich regelmässig zu intensiver Arbeit und Vorbereitung.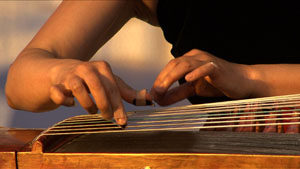 Wir freuen uns auf Ihr Interesse.

Leitung: Yang Jing
Fragen zu Musikbeispielen und detailliertem Programm:
T. +41 62 511 50 88 Email: This e-mail address is being protected from spambots. You need JavaScript enabled to view it
The First European Chinese Ensemble established in February 2008 in Switzerland by the Swiss-chinese musician Yang Jing. It combines Eastern and Western musicians and their musical instruments to create new sound structures - from the roots of both great musical traditions in West and East.
The ensemble uses Chinese traditional musical instruments such as: pipa, daruan, guzheng, guqin, erhu, zhongruan, dizi, sheng, percussion as well as western instruments such as: violin, cello, flute, bass, guitar ect. The instrumentation extends by the time of development and number of concert players. In recent years, the ensemble has developed two performing formations: a larger ensemble of nine musicians and a trio. In the trio, they use pipa, guzheng, daruan, guqin, erhu and percussion instruments.

Their repertoire including different music styles: Western and Eastern classical -, Jazz and free improvisations -, Chinese and Swiss traditional music -, as well as new compositions. This Ensemble newly mixed sound does not only reflect the world we live in now but also the direction of cultural movements: East and West merge in diversity.  The music Director Yang Jing choses the repertoire under two aspects: creativity and originality. The ensemble treasures the high quality performances and they rehearsal regularly to work out the goal.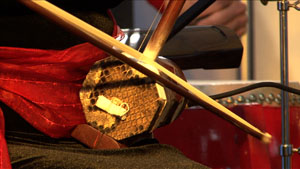 For detailed Program and music Samples contact:

Yang Jing:
T. +41 62 511 50 88
Email: This e-mail address is being protected from spambots. You need JavaScript enabled to view it




Künstlerisches Team

STERNSTUNDEN AM ABEND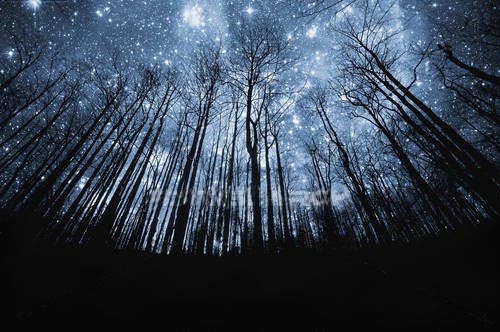 Mittwoch, 29. April 2009, 19.30 - 20.30
ETH Hönggerberg, Zürich
KONZERT: Der Klang des Himmels
Read more...
DRS2aktuell vom Sa, 13.12.2008, 12.03 Uhr
Konzertpremiere: Sonntag, 14. Dezember, 14 Uhr,
Grosser Saal, Florhofgasse 6, 8001 Zürich.
"In der globalisierten Welt rücken wir alle etwas näher. Dadurch wird die Welt kleiner, die Bühne aber grösser." Dies sagt die Komponistin und Pipa-Virtuosin Yang Jing (links im Bild) über ihr aktuelles Projekt am Departement Musik. Yang Jing erarbeitete mit hiesigen MusikerInnen und Musikstudierenden ein Programm mit chinesischen Musikinstrumenten. Auf die Frage, wie sie sich die Konzertpremiere vorstelle, antwortet sie: "Jeder Musiker, jede Musikerin sollte strahlen auf der Bühne." - Das können wir in der trüben Winterzeit doch alle gut gebrauchen!Konzertpremiere: Sonntag, 14. Dezember, 14 Uhr, Grosser Saal, Florhofgasse 6, 8001 Zürich.
Im Anschluss wird vom Chinesischen Generalkonsulat Zürich ein Apéro spendiert.
Read more...